Master Programme Mathematics
Begin of page section: Contents: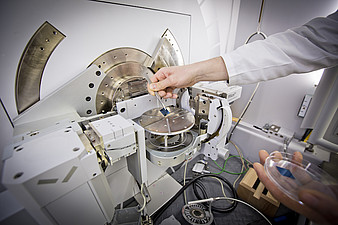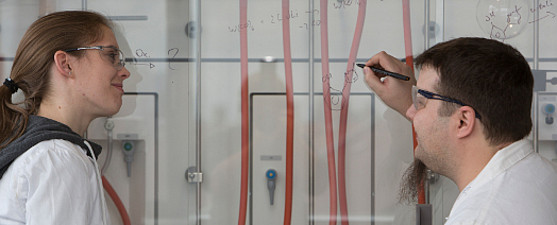 Physics forms the basis of many other sciences as well as of innovative technical and industrial developments. In the NAWI Graz master's degree programme Technical Physics, students build on the knowledge acquired in the bachelor's degree programme and extend their skills in solving physics problems and mathematical problems so that they can work on research related and application oriented questions. Numerous career options are open to students after graduation, both in Austria and abroad. They can choose to continue researching fundamental aspects of physics or work developing new materials, technologies and processes for industry.

Content

You increase your knowledge of physics and maths.
You acquire specialist knowledge in the following areas:

Statistical and Computational Physics
Advanced Quantum Mechanics and Atom Physics
Advanced Solid State Physics and Radiation Physics

You acquire knowledge in Business and Entrepreneurship.
You apply physics methods in experiments, in theory and using computers.
You analyse complex procedures using modern computer simulation processes.
You learn to think logically and systematically and to acquaint yourself with new physical and technical problem areas.
You work on interdisciplinary problems, e.g. in mathemathics, chemistry, medicine and environmental systems sciences.
You improve your specialist English vocabulary.

Specialisation Areas

You specialise in three of the following areas:

Applied Materials Physics
Computational Condensed Matter Physics
Laboratory Technology and Instrumentation
Microscopy and Nanoanalysis
Modelling of Materials
Nano and Laser Optics
Nanoscience
Quantum Many-Body Physics
Quantum Optics and Molecular Physics
Radiation and Plasma Physics
Semiconductor Devices
Surface Science
Theoretical Solid State Physics
Academic year 2022/23 and 2023/24: There will be no individual admission procedure. General admission requirements will be assessed.
Admission to this joint master study programme is either possible at TU Graz or University of Graz:
TU Graz
University of Graz
End of this page section.
Go to overview of page sections.