Master Programme Mathematics
Begin of page section: Contents: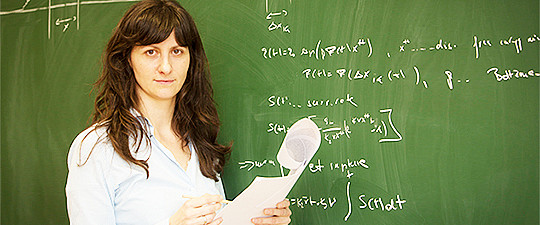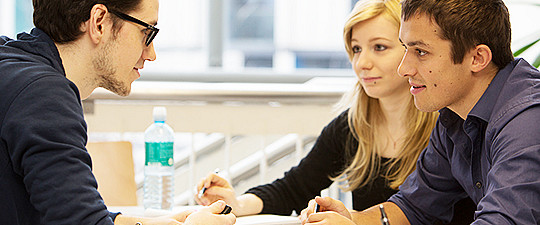 Techniques from a wide range of mathematical fields are necessary to cope with the challenges arising in numerous applications: Mathematical imaging improves diagnostic accuracy in life sciences and engineering and has become an indispensable tool for complex surgeries. Telecommunication and modern payment methods propose challenging problems for data encryption. The recent changes in economy require novel approaches to risk management in finance and insurance industry. Analytical and computer aided techniques allow to analyse and simulate mathematical models of steadily increasing complexity in natural sciences, life science, economical sciences and engineering.
The NAWI Graz master programme Mathematics offers the opportunity to specialise in one of the following focus areas:
Applied Mathematics
Discrete Mathematics
Financial and Actuarial Mathematics
Statistics and Operations Research
Technomathematics.
The language of instruction is English.
Duration of the programme: 2 years
Graduates will be awarded the academic degree of "Diplom-Ingenieurin" (female) or "Diplom-Ingenieur" (male), abbreviated (Dipl.-Ing), which is internationally equivalent to "Master of Science" ("MSc").

NAWI Graz – Benefit from the expertise of two universities
"Mathematics" is offered as a joint programme by Graz University of Technology and Karl Franzens-University Graz within the framework of the NAWI Graz cooperation. Thus, students can benefit without any extra administrative effort from the expertise and course programme of both universities – an opportunity unique in Austria!

Career Opportunities
Due to their training in joined-up thinking and abstraction and their deepened knowledge of mathematical techniques, graduates can be employed for a wide range of tasks in industry, economy and science. Possible working areas include:
Modelling and simulation in industry and economy;
Development, analysis and implementation of simulation tools;
Optimisation of processes in industry and economy;
Collection and analysis of statistical data;
Data technology, data security and cryptography;
Design, modelling, assessment and risk evaluation of financial products in banking and insurance industry;
Research at universities and in industry.
Academic year 2022/23 and 2023/24: There will be no individual admission procedure. General admission requirements will be assessed.
Admission to this joint master study programme is either possible at TU Graz or University of Graz:
TU Graz
University of Graz
End of this page section.
Go to overview of page sections.
Begin of page section:
Important Links:
Curriculum Master Mathematics (original German version)
Curriculum Master Mathematics (English translation. Please note that only the German version is legally binding.)
End of this page section.
Go to overview of page sections.